In the economy of a country, prices of basic goods and services keep fluctuating. The measure of these price changes in a given time is called the Consumer Price Index (CPI). In most economies, consumer prices are monitored by the Bureau of Labour Statistics (BLS) after which the CPI is calculated and its data published.
Most countries, especially the USA, Consumer Price Index is the most recognized tool for measuring inflation. Changes in retail prices of more than 850,000 goods and services in a market basket are monitored. The market basket represents goods and services in eight different categories.These categories include; housing, transportation, food and beverage, apparel, Medicare, communication, education, and recreation. Updates to the market basket are done yearly so as to get rid of obsolete items.
Representatives from the Bureau of Labour Statistics visit more than 25,000 retail stores and speak to around 55,000 tenants and landlords in close to 90 urban centers every month for prices of goods and services in the market basket. Specialists analyze the collected data and review it by making adjustments with regard to changes in quality or product size. The reviewed price data is then compared to the set base price or prices from previous years.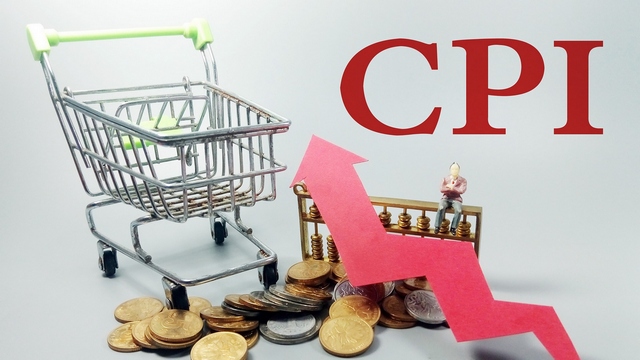 For example, a resulting CPI of 130 will mean that prices are 30 percent higher compared to the base period. It is important to note that the basket base price is usually set at 100. CPI hovers below or above the 100 marks to reflect a deflation or inflation over a period. Comparison of CPIs in various months or years is very important as it allows for the calculation of percentage increase or decrease in prices of goods and services thereby providing us with the inflation rate in the country's economy.
The effects of inflation indirectly or directly affect almost all economic decisions by economists i.e. from lending rates to stock pricing not to mention asset allocation and consumer choices among others. Accurate inflation information, therefore, enables governments, businesses, and people to make viable financial decisions.
Consumer price index formula;
The basic formula for calculating consumer price index is;
Consumer price index (CPI) = (current period basket price × 100) ÷ base period basket price.
The Role of Consumer Price Index (CPI)
CPI is important to consumers, investors and the government as explained below;
Role of Consumer Price Index for Consumers and Investors
Consumers: Consumer Price Index allows consumers to know how their cost of living has been affected by changes in prices of basic goods and services. The basic principle of wealth creation states that people should spend less than they earn. CPI information, therefore, enables individual persons to make budgetary adjustments for solvency. Additionally, inflation also affects remuneration, wages and return on investments. To afford basic goods and services, remuneration and wages should at least exceed the inflation rate from time to time
Investors: Whereas CPI measures the general price changes of consumer goods and services in a country so as to provide relevant information to consumers with regard to the cost of living, investors use CPIX to know the direction the interest rates might take. When interest rates go up, bonds, properties, and domestic equities are negatively affected by cash yields and fixed interest instruments which are influenced positively.
Role of Consumer Price Index for governments and economies
Inflation Indicator: Government agencies are always concerned with the rate of inflation in the economy. The CPI is regarded as the inflation barometer since it indicates the present rate of inflation. CPI information is utilized by governments in implementing changes to fiscal policies by raising or lowering the interest rates.
Economic Series Deflator: The CPI always uses deflated dollars. This makes it an important tool in measuring the dollars' purchasing power in an economy. A decrease in the CPI basket prices leads to an increase in the dollar's purchasing power since less money will be needed to purchase the same goods. Consequently, an increase in the CPI basket prices decreases the purchasing power of a dollar since more money will be needed to buy fewer goods.
The adjuster of Dollar Value: With information obtained from the economic series deflator, it is easier to determine if the increase in the cost of living is justifiable. The Consumer Price Index influences the number of money governments to allocate to Social Securities, Pension, Education and Food Securities among other basic necessities. Adjusting the CPI dollar value will, therefore, mean that taxes will not be necessarily raised due to inflation. Employers also use this information to determine whether employees should receive salary or wage increase.
What happens when Consumer Price Index increases or declines?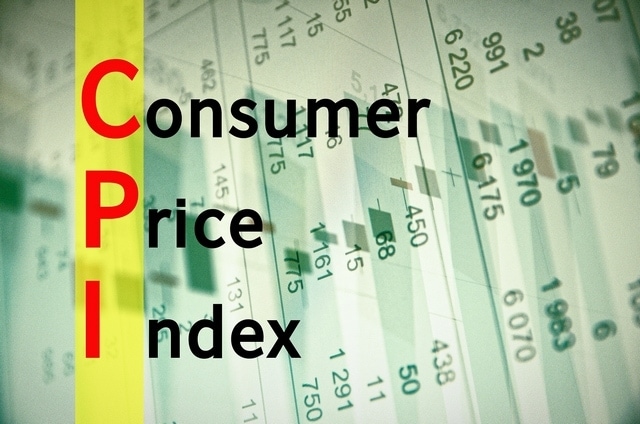 The following explains the effects of CPI increase to governments, businesses, and consumers
To the government: An increase in CPI represents inflation. It indicates that governments will pay its employees, purchase material or settle contracts in inflated dollars. E.g. if a government signs a contract to pay $200 dollars in two years, it may mean that the current $200 is of more value than it will be in two years.
To the businesses: Businesses will negotiate contracts for different supplies and sales depending on the CPI. Some of them will even cut down the wage expense by revising wages paid to employees.
To consumers: With increased CPI, consumers will bear the brunt of reduced real wages.They will also not be justified in making demands for a wage increase. Consequently, increased inflation will mean that fewer goods are purchased for much more; so holding money for the expected future drop in prices will be impossible. The high cost of living will also be experienced as consumers must spend more to maintain the same living standards.
In contrast, when CPI declines, deflation occurs and a steady decrease in prices of goods and services experience. It works positively for consumers as more goods can be obtained for less.
In Conclusion
Consumer Price Index (CPI) is one of the main measures of inflation in an economy. Other measures do exist; the common one being the Personal Consumption Expenditure (PCE). A country can adopt either of the methods as no one is superior to the other. What matters is how the adopted measure is used.
The post What Is Consumer Price Index or CPI? Role of Consume Price Index appeared first on Marketing91