Last Updated on 08/07/2020 by OTC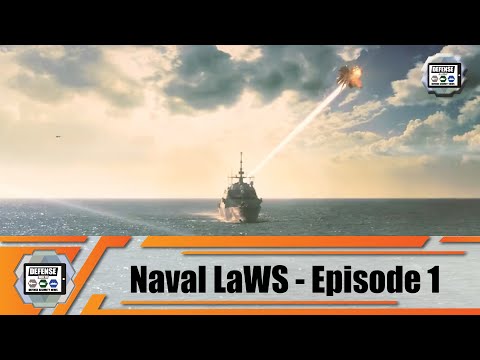 The concept of using high-energy and directed lasers for naval military applications is gathering pace among the world's superpowers. If successfully developed and deployed, laser weapon systems might be regarded as a "game-changer" for defending Navy surface ships against enemy missiles and UAVs.
What naval laser weapon systems are currently in development or operational ready and what are the benefits or disadvantages of these brand-new technologies. These are the questions to be answered in the remainder of this video series.
00:00 Intro
00:40 Lockheed Martin – Helios
01:19 Ruselectronics – 5p42 Filin
02:01 Kratos – AN/SEQ-3
03:15 MBDA – Dragonfire
04:13 Outro
Visit our online defense and security magazine and read more news at:
Army Recognition https://www.armyrecognition.com
Navy Recognition https://www.navyrecognition.com
Air Recognition https://www.airrecognition.com
Army Recognition Group
Global Defence & Security News
Defense & Security News Web TV
Online magazine for defence and security industry
Worldwide Defense & Security News
Marketing and advertising for Defense & Security Industry and Exhibition
Email: marketing@armyrecognition.com